Counselling & Psychotherapy - Cork
Mindful Matters provides Psychotherapy and Counselling Services in Cork City led by Claudine Nelan, accredited and experienced counsellor and psychotherapist.
What is the difference between Counselling and Psychotherapy?
This is a tricky one, in the sense that the two terms are often used interchangeably. From my perspective, I tend to distinguish between counselling as being a focused effort towards a specific, short-term issue, and therapy as involving a broader approach to the individual's "self." We do much more counselling than therapy.
They are both a process of changing awareness and behaviour. As a humanistic therapist I focus on the quality of the relationship between us, you the client and me, fostering a supportive environment in which you can become more intimate with your thoughts, feelings and ways of relating to yourself and others. The confidential setting of the therapy session will provide a safe space where you can explore present difficulties, perhaps discovering how your past experience affects how you interpret and manage your present reality. You will be encouraged to draw on your own strengths and resources in finding new creative solutions to these difficulties.
By learning new skills and more effective ways of dealing with problems you may be able to cope better with life events and to pursue those goals which seem good and desirable to you.
It is my hope that you will find the experience of therapy both positive and rewarding.
"The curious paradox is that when I accept myself just as I am, then I can change." – Carl Rogers
Ways of working
A wide range of therapeutic approaches exist that inform the work of psychotherapists. Some clients find it helpful to understand what these approaches and ways of working are. The following is a brief overview of each of the main approaches that I draw on in my work.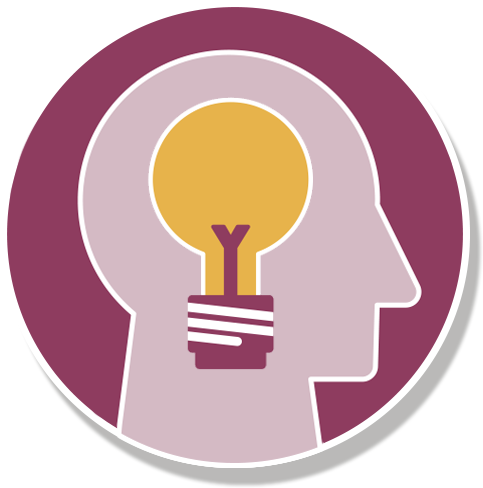 Humanistic Therapy
Humanistic Integrative Therapy can be traced back to the 1950s and is influenced by the work of Carl Rogers and Abraham Maslow. They wanted to move away from the constraints of Behaviourist theory and set about introducing a more holistic kind of psychology. All humanistic therapists, whatever their discipline believe that the person is unique, that they consist of an integrated whole (mind, body, psyche & feelings) of which harmony and balance is integral, and that each person has the right to autonomy* and respect. Therefore the responsibility for the individual's life lies with the individual themselves. Individual's make their own choices and are responsible for both their action and inaction. The therapist sees the person as dynamic and as an entity unfolding in different stages.
The conditions (being genuine, empathetic, non-judgmental and providing unconditional positive regard) that the therapist creates within the therapeutic space and within the therapeutic relationship are essential for the clients' growth and for realising their potential through self-actualisation**. A client must feel compassionately understood, and have a strong sense of freedom to be able to express themselves openly and safely within the therapeutic space.
Rather than focusing on diagnosing their clients and probing them with questions, the humanistic therapist instead focuses on understanding things through active exploration of the clients experience. They seek to understand how life is distinctively experienced by each individual client, and the unique meaning a client places on their experiences. It is the client who is most familiar with their pain and difficulties, and therefore it is the client who holds the greatest knowledge and ability to discover their way forward. The contract therefore between client and therapist is one between equals and is not about an 'all knowing' therapist who will 'fix' the client. It's based on the premise that therapy clients – rather than the therapist – are the expert in their own lives. Humanistic Therapists don't attempt to give clients advice or offer solutions. Instead, they take a non-directive stance, allowing the client to steer the process and find his or her own solutions thereby helping them learn to trust themselves in finding their own way in life.
Humanistic therapists also take into consideration the impact of the external world upon the internal world of the client to explore the significance of social, cultural and political realms of experience. So while the goal of the integrative approach is to nurture wholeness so that the quality of the individual's functioning in life is maximised the therapist holds due regard for each individual's personal limitations and possible external constraints.
The humanistic integrative approach includes a range of different therapeutic approaches such as client-centred therapy, gestalt therapy and existential therapy.
*Autonomy – the ability to make your own decisions without being controlled by anyone else.
**Self-actualisation – the achievement of one's full potential through creativity, independence, spontaneity and a grasp of the real world.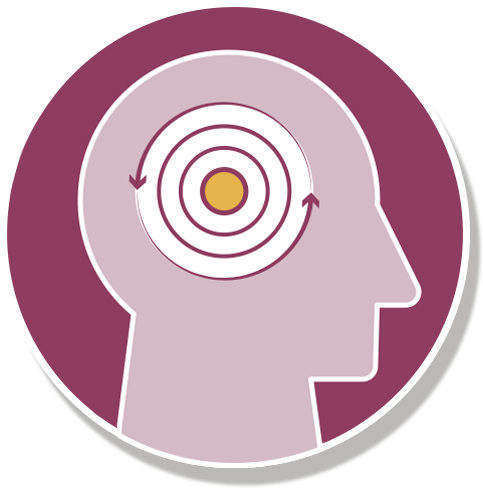 ACT
"Running away from any problem only increases the distance from the solution. The easiest way to escape from the problem is to solve it"
Acceptance and Commitment Therapy typically pronounced as the word "act", is an empirically supported mindfulness-based therapy that has been shown to be effective in dealing with a variety of conditions including stress, depression, and anxiety. Developed by Steven C. Hayes, ACT, along with Compassion Focused Therapy, is one of a number of 'third wave' behaviour therapies borne from the need to improve and complement first wave therapies such as Cognitive Behavioural Therapy (CBT).
Understanding what we can change, and what we can't, is fundamental to achieving good mental health. ACT gets its name from its core messages: to mindfully accept what is out of our personal control (such as emotions or psychological experiences), while at the same time proactively committing to action in problematic areas of our lives where we actually have control. Through ACT clients learn to stop avoiding, denying, and struggling with their inner emotions and, instead, accept that these deeper feelings are appropriate responses to certain situations which should not prevent them from moving forward in their lives.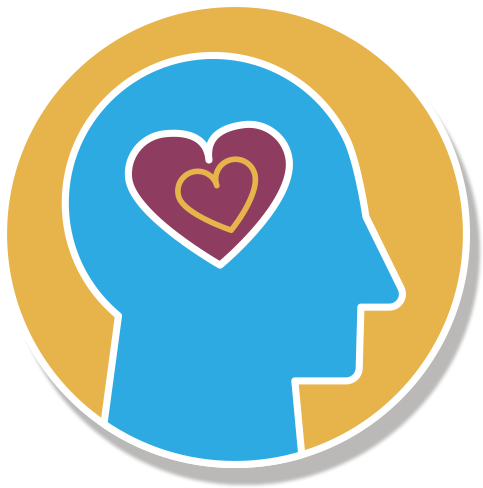 CFT
Developed by Prof. Paul Gilbert, Compassion-focused therapy is a form of psychotherapy that integrates techniques from cognitive behavioural therapy (CBT) with concepts from evolutionary, developmental and social psychology, Buddhist philosophy and neuroscience. It has proven to be especially useful for individuals who suffer from self-criticism, shame and anxiety. it is seen as a 'third wave' therapy by practitioners in the CBT field, together with Acceptance and Commitment Therapy (ACT).
As an approach to alleviate suffering it focuses on developing self-compassion as well as compassion for others (both believed by many to be an essential aspect of well-being) through a range of experiential methods. Learning how to feel kinder towards yourself and others can help you feel safe and capable in a world that can seem overwhelming.
The central therapeutic technique of CFT is compassionate mind training which teaches the skills and attributes of compassion.
The CFT model proposes three systems (from the evolutionary perspective) humans use to manage their emotional states:
1. Threat system – motivation is to simply survive, attention is threat-focused, driven by fear, anxiety, thoughts of danger, and the fight or flight system.
2. Drive system – motivation is to achieve/win, attention is given to goals and finding the advantage; it is concerned with motivation, arousal, and focus.
3. Care-giving system – motivation is to look after or soothe, attention is on empathy to other's distress or pain; it is concerned with caring, soothing, safety, and calm.
Gilbert (2010) believes that the mind is organised in such a way that some mentalities or systems can be neglected while others flourish or take control, and on the flipside, improving one system or making new links can have a significant impact on others. Therefore the threat system may flourish in dysfunctional families, problematic relationships and some work environments while the care-giving system is neglected.
Treatment sessions highlight the association between these systems and human thought and behaviour; assisting clients to see with more clarity how their minds work thereby normalising painful parts of the human experience. We see that we are all born with each system in place, ready to go, but our environment affects whether we develop, use, and maintain the non-survival based systems (drive and care-giving).
The goal of CFT is to help individuals develop their care-giving (compassionate) system through learning and practising skills to develop the care-giving system, which helps them to be at peace with their thoughts and comfortable in their own head.
Rather than being a soft option, the deliberate activation of our care-giving system can generate the courage and psychological flexibility we need to face life's challenges, and step forward into lives of meaning, purpose and vitality.
Compassion-focused therapy helps anyone who struggles with the following issues:
deep feelings of shame
an inner critic
a history of emotional or physical abuse including neglect and bullying
an inability to feel kind towards themselves
find it hard to trust others
self-esteem issues
severe and chronic depression
anxiety and/or panic attacks
eating disorders
If you are interested in learning more about how CFT therapy works please check out the links below:
www.youtube.com/watch?v=4kF7FRy0_xs
www.youtube.com/watch?v=Mq7grBNc550
www.youtube.com/watch?v=rLJ7hGdQdnU